Welcome to
CCDWclass.com
When should I use deadly force? What's the best gun to carry concealed? Can I take my gun on vacation? How do I clean my gun? We teach this and more in our class. You'll take an "Open Book" test at the end of the course, and then you'll shoot your gun from 7 yards.
IF YOU CAN LOAD & SHOOT YOUR GUN, YOU CAN PASS THIS COURSE
Carry Concealed Deadly Weapons Instructor: Tom Stratton #5576
email: Tom@CCDWclass.com
For more information call or text (859) 940-3240
Classes are held at the S&D Indoor Range
Brannon Crossing, Nicholasville, KY 40356
Cost $85.00 ($75 Class + $10 Indoor Range Fee)
Upcoming Classes: Tuesday Nov 8th, 2016 9am- 3pm - Click here to Pre-Register
Thursday Nov 17th, 2016 9am - 3pm - Click here to Pre-Register
It looks like we may have a rare Saturday Class in Lexington
I'll post the details when I know them
*I don't normally teach weekend classes, but they are available at S&D. Click here
.
IF YOU KNOW THAT YOU'RE GOING TO ATTEND ONE OF MY CLASSES - CALL ME, TEXT ME, EMAIL ME, OR CLICK HERE TO PRE-REGISTER... BECAUSE IF NO ONE PRE-REGISTERS... I WON'T BE THERE. I MUST REPORT MY PROJECTED CLASS DATES AND ATTENDANCE TO THE "DOCJT" AUDITORS BEFORE EVERY CLASS.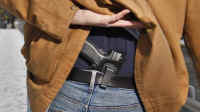 Hi, I'm Tom Stratton, and I've been a CCDW Instructor since 2012. I've always preferred teaching at S&D Indoor Range, in Nicholasville, KY. The classroom is nice and well lit, the indoor range is perfect. You'll enjoy the class and you'll have some fun. It's much easier and more informative that you can imagine.
.
Will you please read this - it's very important:

(1) Bring a Photo ID that shows you to be age 21 and a resident of Kentucky. Please don't bring anyone with you that isn't a participant in the class.
(2) Bring only the gun you plan to shoot, it must be in a case.
DON'T BRING A LOADED GUN INTO THE CLASSROOM
(3) Bring 50 rounds of factory ammo (no reloads). You will only shoot 20 rounds. AMMO CAN BE PURCHASED AT THE RANGE
.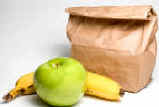 (4) Bring a gun cleaning kit. EAR AND EYE PROTECTION - IF YOU HAVE IT. IF NOT IT'S PROVIDED AT THE RANGE
(5) Bring a snack and/or a lunch. If we don't stop we get out earlier. CLASS STARTS AT 9AM & LAST 6 HOURS
(6) Bring $85 (cash only) per person.
($75 is for the class + $10 indoor range fee)
.
------------ IMPORTANT- When you arrive at class --------------
(A) Enter from the side door, the coffee should be ready.
(B) LEAVE YOUR AMMO IN YOUR CAR AND BRING ONLY YOUR EMPTY GUN IN THE CLASS.
(C) YOUR GUN MUST BE IN A CARRIER AND PASS INSPECTION BEFORE YOU CAN USE IT.

Normally classes cover: * Legal Issues * Handgun Safety * Handguns * Handgun Fundamentals * Marksmanship Fundamentals * Carrying Concealed Safety Issues * Ammunition * All shooting is indoors.
IT'S A ONE DAY CLASS. The class starts promptly at 9:00. The class and qualifying should be over about 3:00. The class is $85 (cash only) per person.

Please bring your lunch and any snacks/drinks. We try to eat during the class, so we don't have to stop the clock. Bring a handgun, cleaning kit, and at least 50 rounds of ammo. Also, bring eye and ear protection if you have it.

It's an awesome time and you'll have fun.
My text/cell is 859.940.3240
Thanks,
Tom Stratton
The Kentucky State Police was authorized by KRS 237.110 to issue and renew licenses to carry concealed firearms or other deadly weapons, or a combination thereof, to qualified persons. For more information click here to visit the Kentucky State Police website.



Kentucky State Police
919 Versailles Road Frankfort, KY 40601
(502) 782-9781
Disclaimer: By using this site, you agree to hold harmless CarryConcealedClasses.com, instructors, web host or designer. Information on this site should be considered "as-is" and is not guaranteed to be accurate in any way. The maintainers of this site make an effort, when possible, to try to verify the information, but we are not lawyers and, therefore, we cannot and will not give legal advice. If you want answers to legal questions, hire an attorney.